A WORD OF THANKS TO MY HUSBAND...
God was good to me when He put us together decades ago. Our strengths and weaknesses serve to purify us and make our covenant more beautiful. Even though the ministry calling I received got started as we tackled an area of weakness for you, your life goes far beyond this! Watching you has given me a new appreciation for the hard work it takes to break free from damaging strongholds. Thank you for persevering. The Lord has lifted your head too. Your devotion to our family is felt by all of us. We admire you more than ever. Enduring love is the legacy you are passing down.

XOXO,

Gigi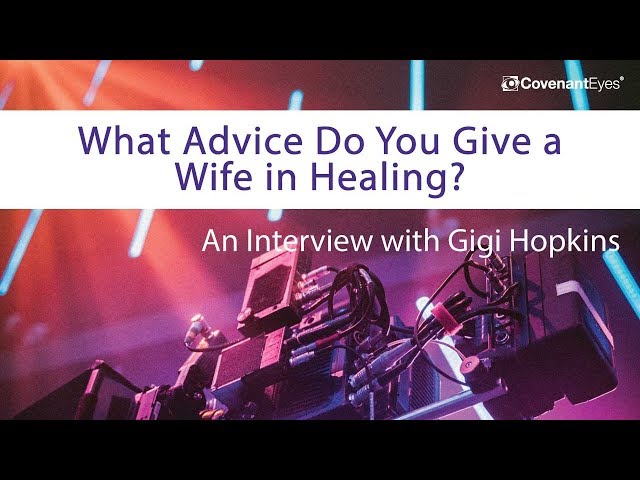 Interview with Covenant Eyes
What advice do you give to a wife in healing?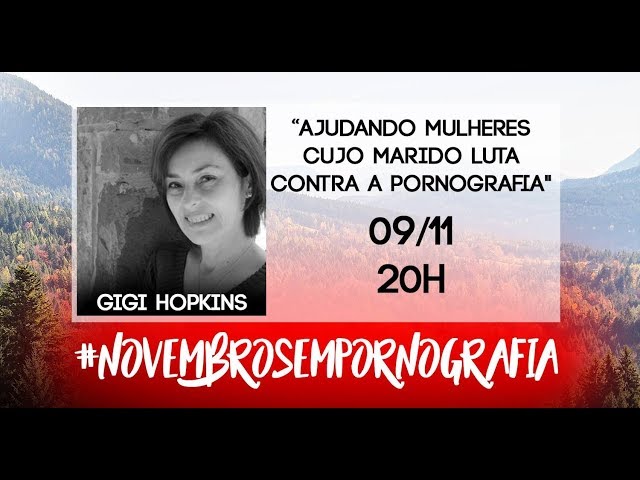 Brazilian Interview in Portuguese
Interview with Brazilian ministry leader Miguel Dolny on the "November without Porn" campaign.
Pure Sex Radio Broadcasts
Coaching has been a tremendous blessing to my life. We all need someone supportive in our corner, especially during life's trials and transitions. Gigi has not only been the encouraging coach in my corner, but more like an angel on my shoulder, gently whispering truths to help me combat the lies that weigh me down. With careful sensitivity, she keeps me in the driving seat and helps enable me to find my own answers and solutions from within myself.
"Coaching helped me with my perspective. I was able to look up and out instead of just inside. When you go through a crisis it's hard to see the forest because of all the trees in the way. It helped me get the big picture."
"I'm so thankful to participate in this experience. When I learned about Gigi's qualifications as a life coach I realized that is something I needed. I didn't want to sink into the negative aspects of my situation. I wanted to move "above and beyond." There are a lot of negative materials and websites out there. Coaching helped me see the positives in myself, and I learned how to flourish despite what goes on in my marriage.
My marriage crisis experience does not define me."
"I feel very blessed to have Gigi as a coach because of her kindness with my unorganized forgetfulness. She takes notes and reminds me of what I said in previous sessions. She challenges me continually to find an alternative or more options for taking responsibility for what I can do and consider all my options."
"A part of my healing journey is finding pockets of rest. My times of coaching with Gigi is one of those safe pockets of rest for me! I always feel physically lighter after we have our coaching sessions!"
"Coaching is invaluable. I honestly knew it was beneficial but now I have been meeting with Gigi for two months and these sessions have far exceeded my expectations. God is using them to give me a new love for life and hope for my marriage where there was hopelessness. I thank God that I stumbled on this site months ago!"
"The life coaching experience in my life has been transformative! When I started the walk I had no idea how simple questions, self-assessments, focused on concrete goals of what I wanted to change in me, could lead me to take new actions and change my personal and professional life! I embarked on a quest for authenticity in my relationships, which led me to have incredible experiences! "
The accountability that coaching gave me helped me focus on my healing journey
which gave me the confidence boost I needed in myself. Although I wanted my marriage to last and thrive it helped me build confidence that whatever happens I needed to be healthy and healed. It helped me remember that my voice matters!
I loved the prayer before our coaching sessions started because it helped me focus and let go of what was on my mind so I could get the most out of each session. Some days it was so hard to get on the call because I felt so sad had no idea what to talk about. After the prayer I would always know what to work on and we would explore from there. After the call I always felt a peace because God worked through Gigi to reveal exactly what I needed to hear and work on to continue my healing.
I am so grateful to Gigi for her tender heart in the way she coaches. She was able to listen to and then help guide me toward goals that would be helpful for me to work on. At times I wasn't even sure what I was trying to express or what I needed to do but through her expertise in asking intentional questions she help me come to my own ideas about the problem and possible solutions. We worked on my goal setting that seemed daunting to me at times, but she helped me see how I could turn them into "wins" by the next time we met. I loved how she allowed time for us to celebrate my wins at the beginning of our sessions.
/